Motorized blinds and shades are one of our most requested services, Serious Audio Video offers a full line of motorized drapery for any sized window. Whether you want to block out the sun for a full cinema experience or slowly open the blinds when it's time to get out of bed, Serious A/V can provide a custom solution. S.A.V offers a wide range of options including traditional drapery, rolling shades, the Kibré® vertical drapery system, tension shades, Roman shades with CERUS® safety technology, horizontal sheer blinds, pleated shades and fashion honeycomb shades.
Daylight Harvesting
In addition to managing electric light, regulating the amount of daylight that enters a space is an important aspect of light control. By using shades in conjunction with dimmers, lighting systems can create the perfect balance between the two sources of light, to saving energy while creating an inviting environment.
Total Light Control
True light control reaches further than shading and dimmers. Serious Audio Video light management systems can make lighting a vibrant and vital part of any space. Daylight sensors, for example, can automatically adjust shades and overhead lights to maintain the perfect look throughout the day, while occupancy sensors can ensure that lights are never left on when a room is not in use.
Control
Pre-set schedules, sensors and one touch controls with a user friendly interface (on your smartphone or tablet) make it easy to monitor your shades from another room or another time zone.
Going Green: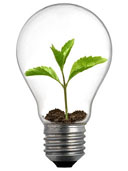 We all leave lights on… A Serious A/V lighting control system gives you the ability to turn your lights off from anywhere in your house, or even after you've left. Then, you'll have the ability to turn them on at night, giving you added security when you're out of town. Security and conservation without the frustration. Prof. Dr. Hamdy Ashour did a comprehensive study on energy efificency and the benefits of Smart Home Automation. Follow the link for more info :  http://www.infomesr.org/attachments/053.pdf