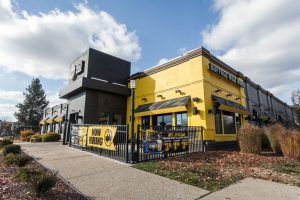 This project is special to us, the Buffalo Wild Wings in New Brunswick is the first one we did (circa 2011). Now, as the 2016 football, basketball and hockey seasons were about to heat up, they decided BWW New Brunswick was ready for a face lift and tech upgrade.
The first system we designed for them was very basic, A/V and lighting control.  Since then we've done 7 more BWW restaurants and in each one they added another level of control. Now that they're accustomed to the benefits of integrated and automated systems, they use their Elan control platform to it's fullest potential.
As is par for the course with sports bar design, we had a tight schedule leading up to their projected grand reopening. We worked around the clock; alongside the demo, design and construction teams. Even with the trying schedule and time constraints, we delivered a vast system with a user-friendly interface powered by Elan. The franchise owners and management team can operate the audio, video, lighting, HVAC, security cameras and motorized blinds with their smartphones as well as the touch panel iPad controls at the conveniently located iDock station.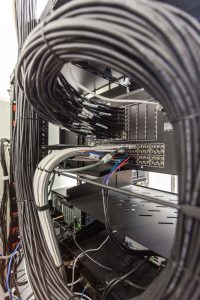 All of the necessary hardware are hidden away in a custom designed equipment rack that doubles as a touch screen control station. With thousands of feet of wire terminating at the rack, it's crucial that everything be properly organized. The custom racking system from Serious Audio Video ensures there are no jumbled wires and everything is properly labeled, making the system easy to service or upgrade.
The new and improved Buffalo Wild Wings in New Brunswick is open for business and better than ever.
Drop in for a game and some wings.
Smart home platform by :

(Click for brochure)