Pintak Development partnered with Serious Audio Video inc. to pre-wire Tribeca West for the latest in Smart Home Technology.
The infrastructure at Tribeca West features a robust security package including a fully integrated CCTV system that watches over the entrances, lobby, garage, hallways and sidewalks. The main entrance is equipped with an award winning Aiphone Intercom System, guests can easily find the condo of choice and homeowners have the ability to see & hear the guest; ensuring no unwanted visitors gain access to the lobby. Aiphone's integrated camera features Pan/Tilt/Zoom (PTZ) technology, night-vision and automated photo capture anytime the system is engaged. Aiphone Access Control also features keyless entry and emergency battery back- up, giving added peace of mind in the event of a power outage.
The attention to detail easily makes Tribeca West one of the safest buildings in Hoboken. Period.
The units at Tribeca West are pre-wired for a variety of advanced Smart Home solutions. The Security, HVAC, Lighting, Shades, Entertainment, etc. can all be controlled remotely using one user-friendly app on the residents' Smartphone or Tablet. The first of T.B.W.'s residents to get settled lives in the penthouse, the owner of which decided on URC's user friendly "Total Control" platform for home automation. They can easily monitor and adjust the home's lighting, security, temperature, energy efficiency and entertainment systems from anywhere in the world.
The Penthouse (pictured) is equipped with URC's Total Control smart home automation. It easily syncs with the building's access control, security and energy management systems.
Featuring – Robust security, an award winning Aiphone Access Control system w/ HD P/T/Z camera & multi-room audio/video system.
Smart Home Control Platforms :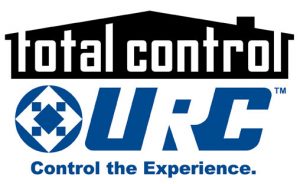 (Click for brochure)