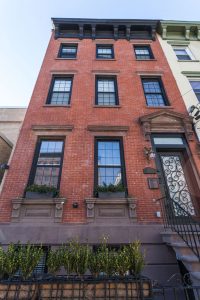 This new customer found us online and came in to the office to replace his existing security cameras. The wireless battery operated system he had wasn't reliable and he was ready for an upgrade.
Starting a family in a busy neighborhood like Hoboken can be stressful, they wanted a system that was easy to use and check in on from anywhere in the world. They wanted durable cameras that could stand up to the elements and potential vandalism.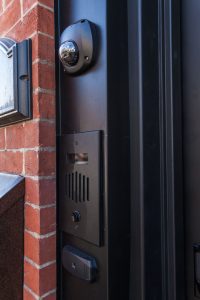 They also wanted a doorbell camera and access control system that made it easy to answer the door from upstairs, uptown or on vacation.
We installed a detail oriented camera system that kept a vigilant watch over the home's doors, windows, rooftop and an adjacent alleyway.
The main entry is equipped with a motion activated security camera, a Bluetooth key-fob that can be programmed to unlock the door when certain smartphones are in proximity and a doorbell camera with two-way communication that will call the homeowners on Facetime when no one is home.
Total peace of mind with Serious Audio Video.