Home Automation –According to Wikipedia, a smart home automates "the home, housework or household activity." Serious Audio Video is here to help you seamlessly manage every subsystem in your smart home using a number of devices, including your smartphone or tablet. Imagine your audio/video, CCTV, security, heating/air-conditioning, lighting, drapes, blinds appliances and any other home system controlled through a single, easy to use interface.

S.A.V partners with the best-in-class home automation companies to ensure our products work together seamlessly. Proven integration methods make SAV the foundation of any Smart Home, our highly trained / fully qualified Custom Integrator's help you plan & prepare your smart home system, oversee it's installation and give a thorough walk through upon completion.
Serious Audio Video's preferred control platforms : 
Elan Home Systems / URC Smart Home Controls 
Browse our residential portfolio for design inspiration & contact us to get Serious about home automation today.
Download : Elan's Smart Home Lifestyle Brochure.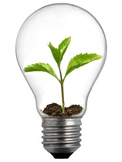 Going Green: The high energy demanded by home appliances, air conditioning and lighting is the most critical concern impacting energy consumption. Smart home technology is a good choice for people who not only care about security and comfort but energy conservation as well. Set automated schedules for lighting, climate and irrigation… Conservation without the frustration.
Prof. Dr. Hamdy Ashour did a comprehensive study on energy efficiency and the benefits of Smart Home Automation. Follow the link for more info : Energy Efficiency PDF