Serious Audio Video designs and installs lighting systems unique to every living space. Advanced climate and lighting controls are what we call "comfort settings", the light and temperature of every room are easy to set to your liking.
A smart climate control system is always set to the right temperature. Set schedules to conserve energy and keep the system powered down when not in use and always come back to the home that the perfect temperature. Easily controlled via an app on your smart phone or tablet, it's always very easy to change settings when you're deviating from your routine.
Using the same easy-to-use interface you can raise or lower your shades and open or close your blinds. Any window covering is easily controlled with the swipe of a finger.
Set schedules & one touch or proximity controls, your home will always have the right comfort settings.
Total Light Control : True light control reaches further than shading and dimmers. Serious Audio Video light management systems and equipment can make lighting a vibrant and vital part of any space. Daylight sensors can automatically adjust shades and overhead lights to maintain the perfect look throughout the day, while occupancy sensors can ensure that lights are never left on when a room is not in use.
---
The Benefits of Dimming : In the average home, most light controls are a simple on/off switch, rather than a dimmer. This means that whether it's the middle of the day or it's nighttime, your fixtures are putting out the exact same amount of light. In fact, light switches are one of the few appliances that only have two settings – on and off. Through dimming, users can control the quantity of light their fixtures provide to fit specific tasks, moods, or situations. This not only improves the experience, but also saves wasted energy in the process.
Decorative Switches : Most electrical outlets and switches are ugly and tend to distract from the home's decor. Serious Audio Video partners with Lutron & Trufig to deliver a lighting system that seamlessly blends with any decor.
---
Going Green: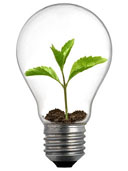 We all leave lights on… A Serious A/V lighting control system gives you the ability to turn your lights off from anywhere in your house, or even after you've left. Then, you'll have the ability to turn them on at night, giving you added security when you're out of town. Security and conservation without the frustration.
Prof. Dr. Hamdy Ashour did a comprehensive study on energy efificency and the benefits of Smart Home Automation. Follow the link for more info :  http://www.infomesr.org/attachments/053.pdf