The co-founder of Keen Home and former Shark Tank winner hired Serious Audio Video to fully integrate his new home.
The master bedroom of this URC controlled smart home has an incredible view of Hoboken, Jersey City and the New York City skyline. After a long day at the office, an awe inspiring view of the bright lights in the big city greets them every night, the challenge was adding a TV that didn't block it. We proposed an in-ceiling motorized TV lift from Nexus 21. When the TV isn't in use, it's hidden (out of sight/out of mind). With the push of a button, the TV and soundbar silently lower from the in-ceiling housing unit.
With URC's new Amazon Echo integration, their whole home system responds to a number of voice commands. Adjusting lights, lowering the TV and locking doors can all be done by telling Amazon's Alexa what to do. Combined with an Amazon Fire Stick, they can easily lower the TV and play anything from Amazon Video using simple voice commands.
Smart Home Control Platforms :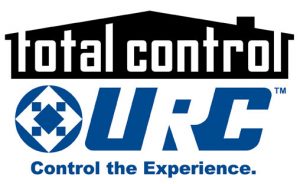 (Click for brochure)