Buffalo's Cafe contacted us because they wanted to step their game up and get Serious in time for the Super Bowl. Designed, engineered and installed in one week; the fully integrated Elan system seamlessly controls the audio/video, security, surveillance and temperature settings from the owner's laptop, the bar manager's iPad or either of their smart phones.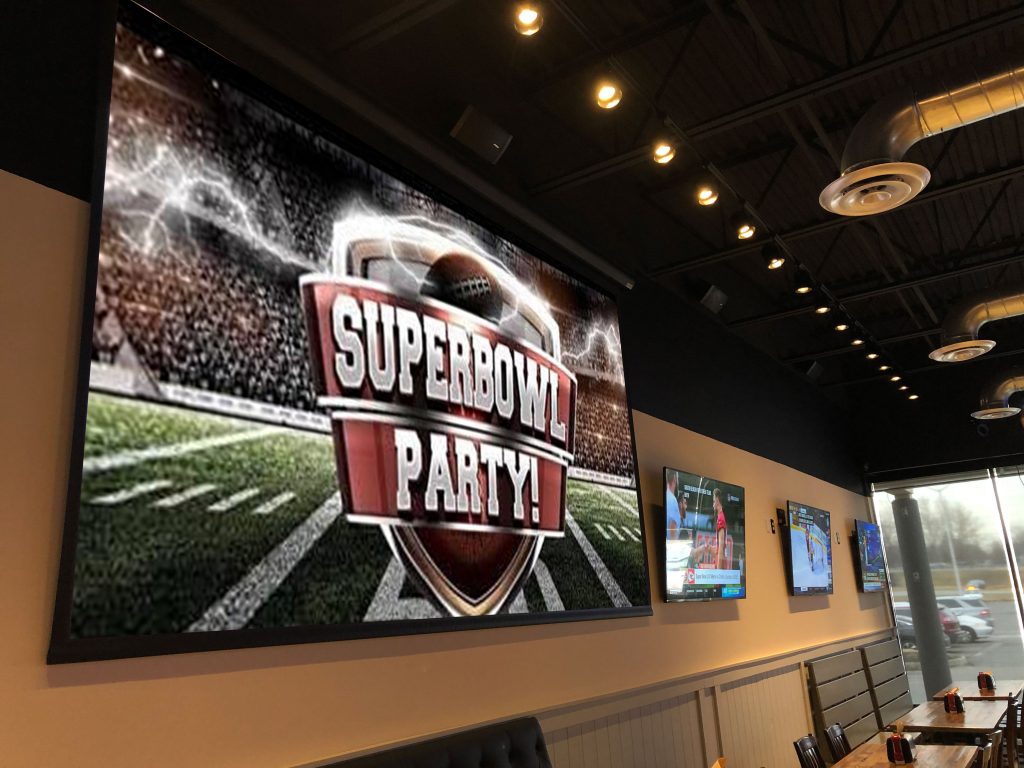 An array of 17 commercial LG displays and a 154″ projection system, powered by ESPON, partnered with a multi-zone Bose audio system; delivering a Serious audio / video experience.
The user-friendly and fully customized smart system also helps monitor the restaurant's energy efficiency. With single touch controls the owner and manager saves time and money, opening or closing the restaurant with the swipe of a finger. Pre-programmed shortcuts and management settings ensure the restaurant is always set to the right ambiance and there's no guess work when a customer asks for a different game.
User-friendly, sleek, stylish and a good helping of Wow Factor….
This is what happens when you get Serious.
Smart home control platform by :