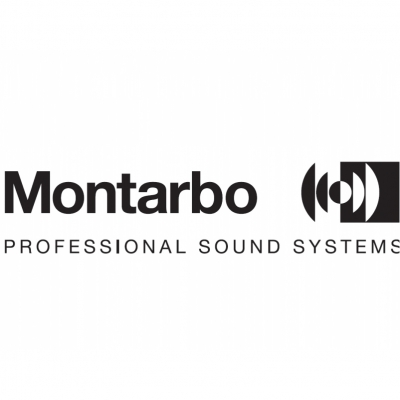 Available at Serious Audio Video:
Montarbo is a 50-year-old professional sound company headquartered in Italy,  with a very strong presence in Europe and Asia, and now committed to becoming strong in North America.
It was back in the early fifties that Sergio Montanari started to build his first sound amplification systems, at first under the name "Super MB", later "Montarbo".
In those days Montarbo owed much of its success to a very special product: an innovative device that quickly made the company famous in Italy and in the rest of the world. It was a special powered mixer featuring a revolutionary ergonomic principle. A six-channel mixer, a 100-watt power amp and a "magnetic-memory" echo unit were built into a portable metal case with lids doubling as supports when opened. The magnetic memory echo unit was a groundbreaking Montarbo patent, which needed no maintenance and no cleaning thanks to the complete absence of any mechanical friction, a great benefit compared to tape units popular at that time.This original success was inspired by the same product philosophy which still guides Montarbo today: ease-of-use, versatility, top quality, appropriate materials, technological innovations, and, foremost, reliability.
The company continued to create new products in keeping with this philosophy of excellence, including a wide range of amplified mixers, followed in 1965 by the first self-powered speaker enclosures, and shortly after by the first quadriphonic mixers and by the bass amplifiers with separate head units. In the early eighties we were one of the first audio companies to design software-assisted effects processors.
Nowadays, Montarbo develops technology using a two-path approach: first they test products in the most demanding live-concert environment where operating conditions are much more severe than anything most our users deal with, second they design and build digital tools for the testing and analysis of electroacoustic systems. Combining the best of both worlds, Montarbo can incorporate leading-edge technology in all our products, from the more sophisticated to the more economic. And each of our products, whatever its price, is clearly "professional grade".
See the full line of Montarbo products.