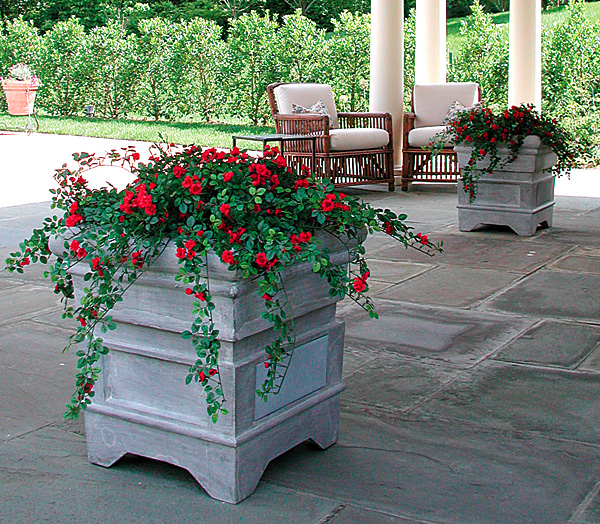 Rockustics : The highest quality outdoor speakers are combined with authentic environmental design to transform your outdoor space into a high-fidelity paradise. When it comes to audio and artistic perfection, Rockustics leaves no stone unturned.
Audiophiles will appreciate the high-fidelity acoustics that are a result of demanding design specifications. This is achieved through a combination of non-parallel enclosure walls that minimize unnatural resonances, high frequency lift for maximum dispersion in the open air and professionally designed crossovers and components.
Those with an eye for beauty will appreciate Rockustics natural and authentic looking cabinet designs. The wide range of cabinet designs and the standard collection of colors complement the most popular landscaping features found in residential and commercial environments. For unique landscapes, Rockustics will customize any number of units to ensure these cutting edge products will sound great and look great in any outdoor environment.
Rockustics features a product line of over 32 models of high-fidelity, all-weather outdoor speakers for both home and commercial applications. Each model is designed to enhance their environment by providing the highest quality sound with unparalleled aesthetics.
The Rockustics list of clients include public attractions such as Busch Gardens, Sea World, Six Flags and the White House. Celebrities, performing artists and musicians have acquired Rockustics speakers for their personal use. In fact, musicians, who know great sound, are one of Rockustics' largest audiences.
World-wide residential applications account for 75% of all sales with the remaining units found in theme parks, resorts and hotels and office complexes. Over the years, Rockustics has been the recipient of numerous awards for both sound and aesthetics. Most recently, Rockustics was honored with the "Excellence in Design" award by Audio Visual Interiors magazine for the Rockolyth model.
Rock Series
Rockustics pioneered custom outdoor speakers in 1985. Their philosophy has always been to build the "world's best" outdoor speakers. To this day, Rockustics is the leader in this category.
Garden Series
The Garden Series is a unique solution for high-fidelity sound on a deck or patio. Rockustics was the first and is still among the best sounding Planter speaker.
Omni Series
With the Omni Series, Rockustics blends the customer's need for superior sound with the customer's desire for a product that actually enhances its surroundings.