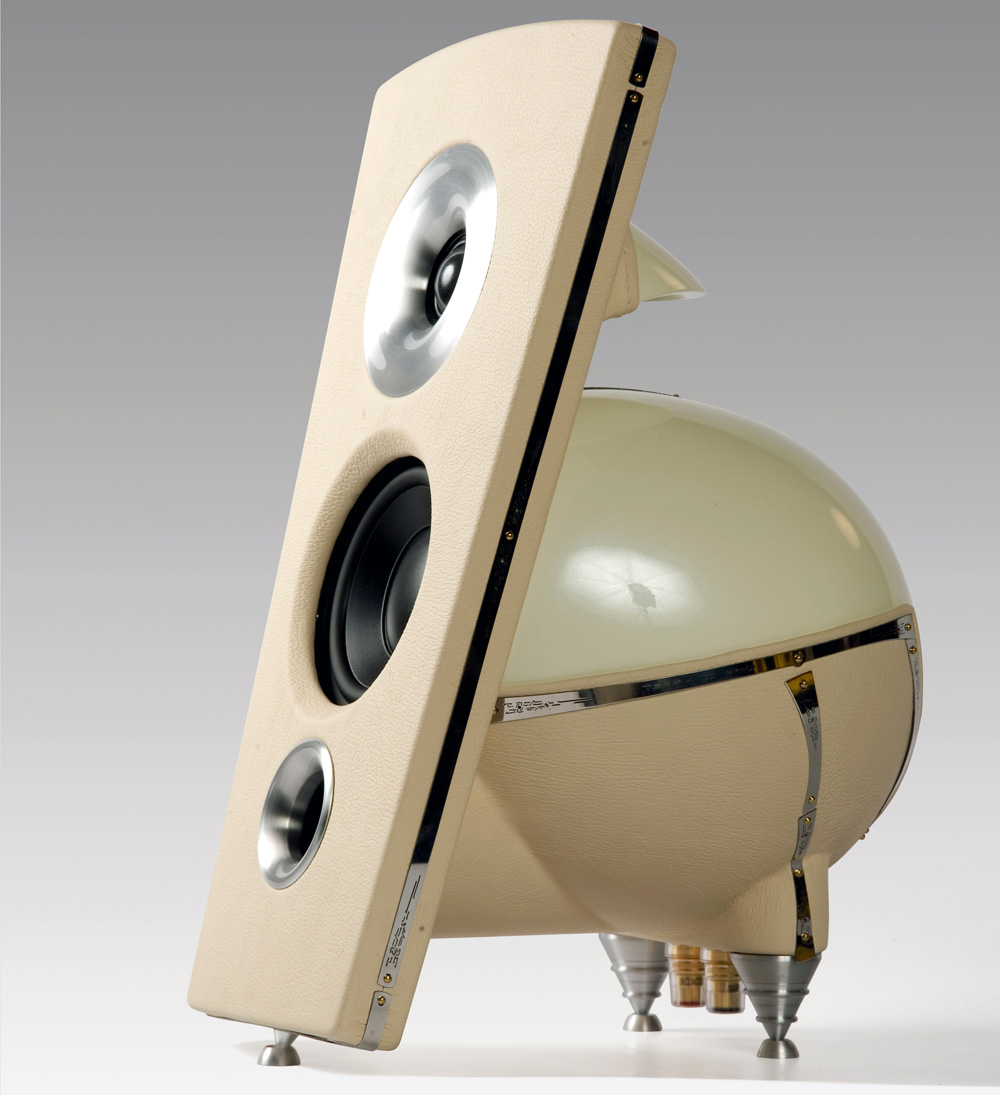 Everything But The Box S.A. (EBTB) designs, develops, manufactures and markets High End loudspeaker systems.
EBTB loudspeakers are a symbiosis of art and technology, incorporating exceptional design with ultimate audio performance. Sold to audiophiles and professional users, ETBT speakers & subwoofers produce high quality sound, unique design and competitive prices.
EBTB loudspeakers are distinguished from the competition by their state-of-the-art design and natural/transparent sound. You will immediately notice any loudspeaker manufactured by EBTB. Designed with passion.
EBTB mixes science with art and technology with tradition to obtain unbeatable results. Some of the parts are made on CNC machines, while others use vintage technologies for noticeable results. EBTB uses stainless steel, real leather, solid brass, aluminum, even Onyx in their hand finished audible works of art.
The founders of EBTB care what world our children will inherit from us. So every effort is made to keep the manufacturing process at their factory in Varna as clean and natural as possible. Everything But The Box is committed to leading the way through innovations and progressiveness in all aspects of manufacturing. EBTB respect the natural environment and recognize the adverse impacts human activities can impose on it.
[mediagrid cat="668″ filter="0″ r_width="auto"]