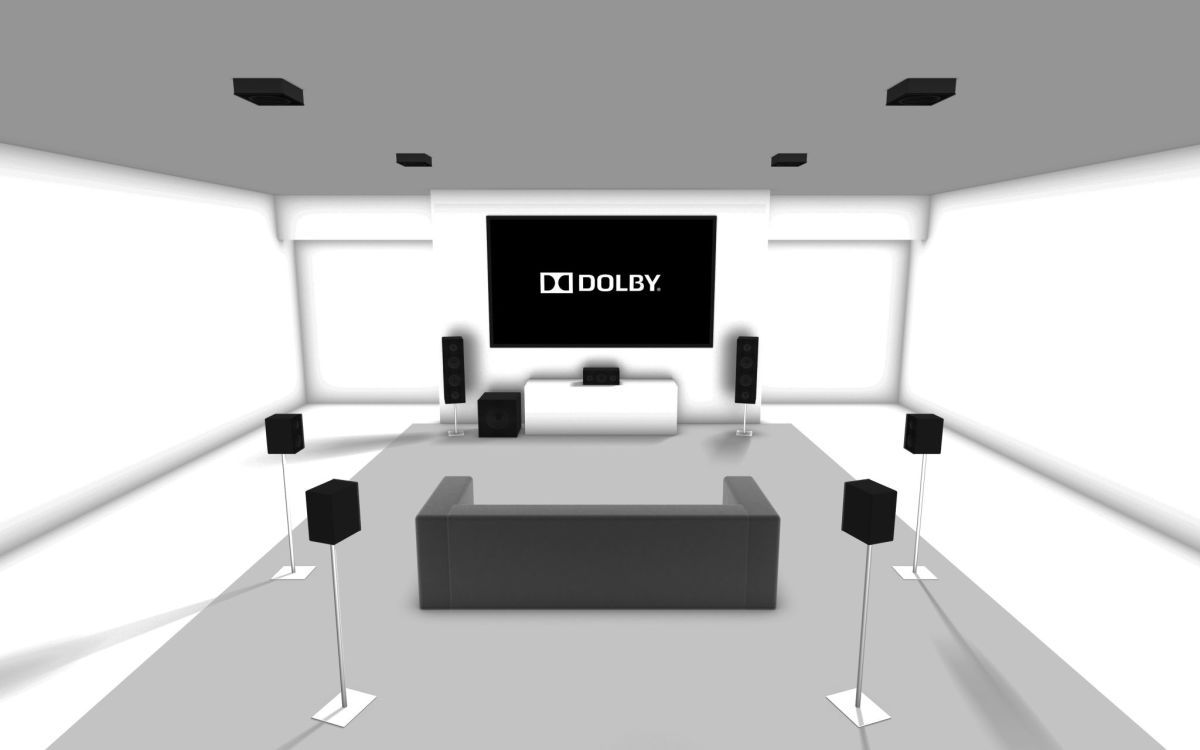 Electronic House reports :
The momentum has been building for some time, and last fall Dolby and its partners unleashed Dolby Atmos for the home theater market, and since then products like this Onkyo receiver have arrived to bring object-based audio to our homes.
Imported straight from the commercial cinema industry, Dolby's Atmos technology transforms the concept of channel-based surround sound into an "object-based experience." This technology adds height-based effects to surround-sound mixes via in-ceiling speakers or retrofit-friendly upward-firing "module" speakers.
To put it in basic terms, Dolby's Atmos format allows homeowners to listen to the same sound moviegoers hear at the cinema. Thankfully for homeowners, manufacturers like Onkyo and a handful of other A/V receiver and speaker makers recognize the potential impact of this technology and are offering it within a number of products, including Onkyo's competitively priced, $699 TX-NR636 receiver that I set up in my media room for this review.
Read more from Electronic House 
Performance
With everything set I watched a lot of TV and movie content from cable, Blu-ray and Netflix — highlighted by the first Blu-ray release with an Atmos soundtrack,Transformers: Age of Extinction — as well as NFL and NHL games, and streaming content such as Arrow and The 100. Initially I felt the receiver sounded a touch bright, but after about 50 hours I thought it warmed up, and after I made some adjustments to the sub level, crossover frequency and Atmos module levels I felt satisfied with the sound quality. My other initial reaction to the TX-NR636 was that it displayed a nice amount of real world power.
Spec sheets can be a difficult hurdle to overcome when talking to consumers unfamiliar with some of the marketing practices undertaken in the industry, but putting Onkyo's specifications for the receiver aside, I found the receiver to be more than capable of filling small- and medium-size rooms with awe-inspiring Atmos, Dolby TrueHD and DTS-HD Master Audio sound.
Indeed, Transformers sounded particularly impressive with action like overhead planes and helicopters panning from side-to-side in space above and between the screen and seating area. Additionally, I found the Atmos processing delivered air and spaciousness to non-Atmos soundtracks formatted in DTS-HD Master Audio and Dolby TrueHD that aren't normally a part of a typical home theater experience. On the video side, the TX-NR636's switching worked quickly without any hiccups and the picture quality also looked fantastic.