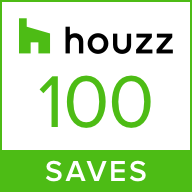 The pics and projects from Serious Audio Video's recent projects portfolio are on Houzz; a social networking site for interior designers, homeowners and tradesmen. Our images have been saved to design books for inspiration more than 100 times.
As the premier smart home and business integration firm in the NYC/NJ area our work has been featured in Electronic House, Commercial Integrator, Design Bureau, CE Pro and on HGTV's Dear Genevieve. We've been recognized as an Industry Leader for the last three years, won 2 of the last 3 Integration Awards and have 3 employees recognized as the Top 40 Industry Influencers Under 40 (1)(2).
We're proud of the work we do and honored to receive accolades from top industry insiders. We always say we're the only integrators who worry about aesthetic, knowing people use our photos for design inspiration is icing on the cake.