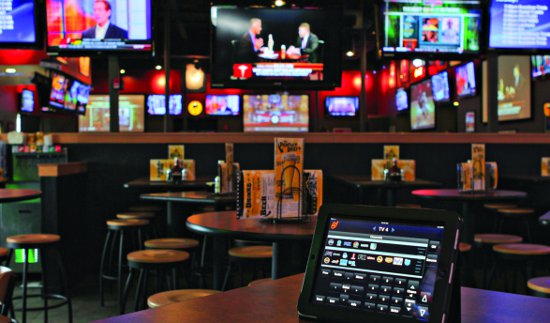 "We want our restaurants to be absolutely the best they can be, both for our employees and for our customers. So before we began construction at our second location, we met with the team at Serious Audio Video, and told them we wanted to control the TVs from an iPad and our iPhones," he said.
"Finally, I don't have to think, 'I can't be in two places at once.' I can be in seven places at once!"
As soon as Serious Audio Video President Casey S. Johnston showed Sullivan the g!Mobile app on an iPad, he was sold. The ELAN g! System is built around a GUI that works similarly on all devices: iPhone, iPad, laptop, On-Screen-Display (OSD) TV, or a POS (point-of-sale) terminal.
Check out the Elan G! iPad app in this short video…