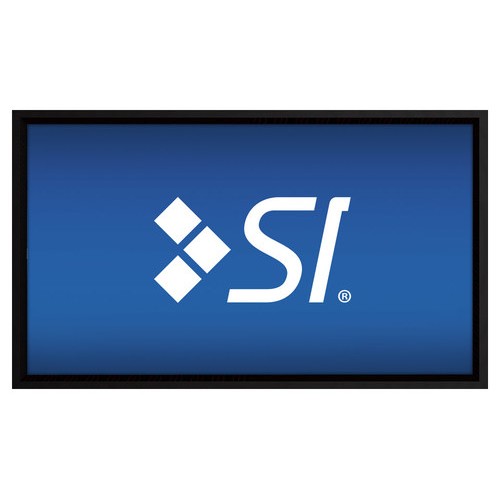 Screen Innovations, the first company to put a projection screen in space, released the first projection screen that rejects ambient light.
Slate is the world's first massive ambient-light rejecting screen that is black in color. Because of this, the end goal of bringing two-piece projection to any environment is now closer than ever allowing super large displays in brightly lit environments.
Made in the USA, Slate™ is a flexible multi-particle optical screen offered in standard sizes up to 200" 16:9; larger sizes are available on request. Slate™ is available in Motorized, Zero Edge™, and Fixed Frame screen formats.
Slate™ replaces the need to settle for a substandard screen in a family room setting, by rejecting 65% of the room's ambient light vs. only <10% light rejection with a white or gray screen. Slate™ provides the missing link as an affordable solution for the price-conscious consumer.
Yes, Slate™ is flexible. This is a completely new offering that has never been enjoyed by the middle-market until now. Combining Slate™ with our Zero Edge™ FLEX (available November 2014) form factor makes installation a breeze and allows two piece projection with ambient light rejection in any environment. Literally.