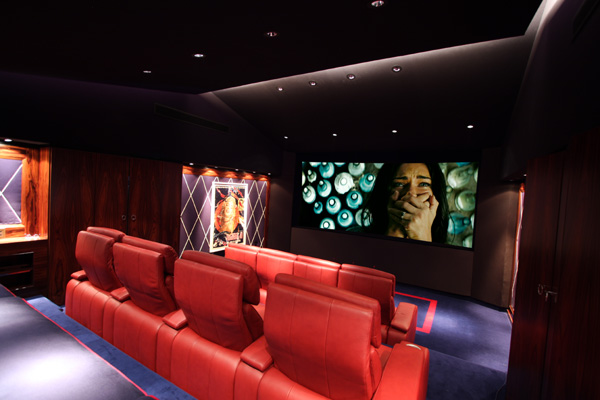 Available at Serious Audio Video :
Store all of your media (DVDs, Blu-Rays, iTunes, MP3s, etc) on one server, accessible from anywhere in your house (or yacht) with Mozaex Entertainment Servers. Even play from the same source in different rooms independently, pausing or rewinding in one room won't affect the other. Entertainment should be a pleasure, not a chore. Mozaex eliminates scratched discs and the time spent searching for your favorite movies, music and photos. Not just a movie or music server, but a total multimedia experience at your fingertips. Click a button and you are instantly immersed into a world of unlimited entertainment.
Mozaex's founders introduced the first multi-media server in 2004, plus the first Blu-ray & Blu-ray 3-D Servers in 2007 & 2010 (respectively). More recently the company introduced the world's first Blu-ray 7.1 Headphones. Over the past 29 years the management team has delivered tens of thousands of media sharing solutions to companies such as Dell, Gateway and NEC; plus over 7,500 Media Players to hundreds of custom home electronic integrators.
Mozaex was formed with the goal of delivering the world's finest and most reliable Blu-ray Entertainment Server. Combining elegant operation with uncompromised reliability and quality. Whether you're building the ultimate home theater / screening room or living room cinema system, Mozaex delivers. The only problem you're going to have is getting your friends to go home!
Mozaex, The Finest in Quality, Service and Features.
Best of Breed Second to none, Mozaex has 29 years of experience delivering award-winning Quality and Service to thousands of customers and companies such as Gateway®, Dell® and NEC®.
Mozaex backs their commitment to Quality & Service with a no-charge 2 year limited warranty.
Fully Integrates with home control systems including Crestron®, AMX®, Control4®, iphone/iPad®, Elan g!®, Vantage®, Universal Remote®, RTI®, Savant®, NetStreams® and many others.