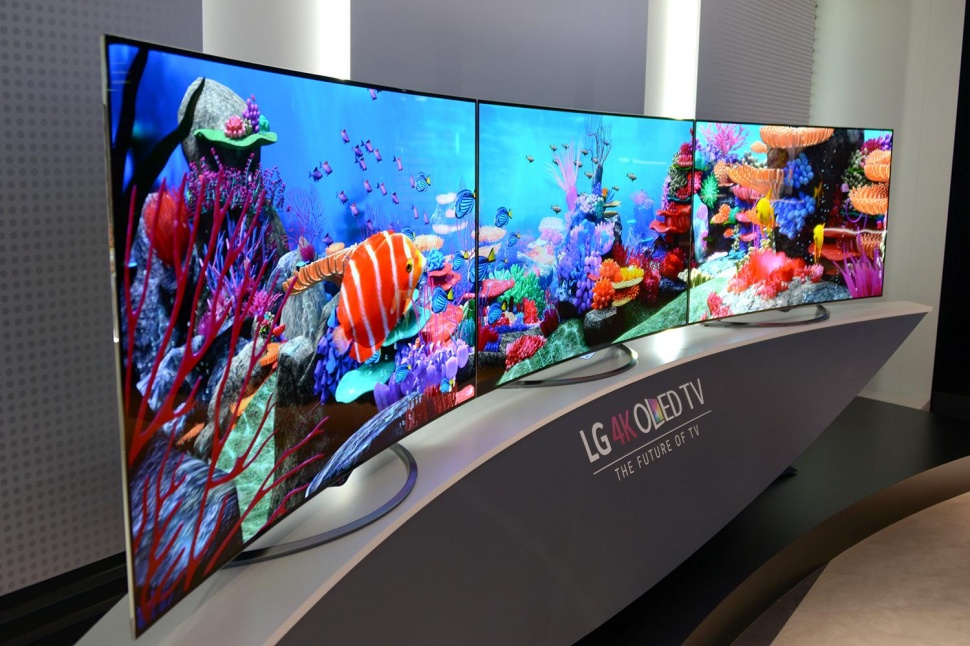 CE Pro reports :
Besides the eye-popping 4K image, this 65-incher has LG's WRGB OLED technology, which adds an extra white sub-pixel to the usual red, green and blue. This translates into about 33 million sub-pixels producing lifelike color and detail. Also, this TV doesn't require backlighting, so it promises to go pretty deep with the black levels. It even has the Tru-4K Engine Pro, which uses a dual-chip, six-step process to upscale HD content into 4K. Other features include a razor-thin depth and LG's frameless, bezel-less "Cinema Screen" design.
Of course, this TV also comes packing the LG Smart TV+ webOS platform for access to web-based services and recommendations. All of those extras are easy to find via one click on the "launcher bar" menu. Also worth noting is that the webOS platform is optimized for 4K streaming from services like Netflix and Amazon Instant Video. Hulu Plus, YouTube and others are also included in the TV's lengthy list of web-based entertainment options.
"Since LG's launch of the industry's first 84-inch 4K Ultra HD TV in our Los Angeles store two years ago, we've seen firsthand that consumers are hungry for the Ultra HD experience," said Joseph Akhtarzad, vice president and co-owner of Video & Audio Center's four LA-area stores. "But they've never seen anything like LG's unique marriage of OLED and 4K Ultra HD technologies. LG calls it the 'Future of TV,' and I agree."
LG has priced the 65-inch 65EC9700 4K OLED TV at $9,999.