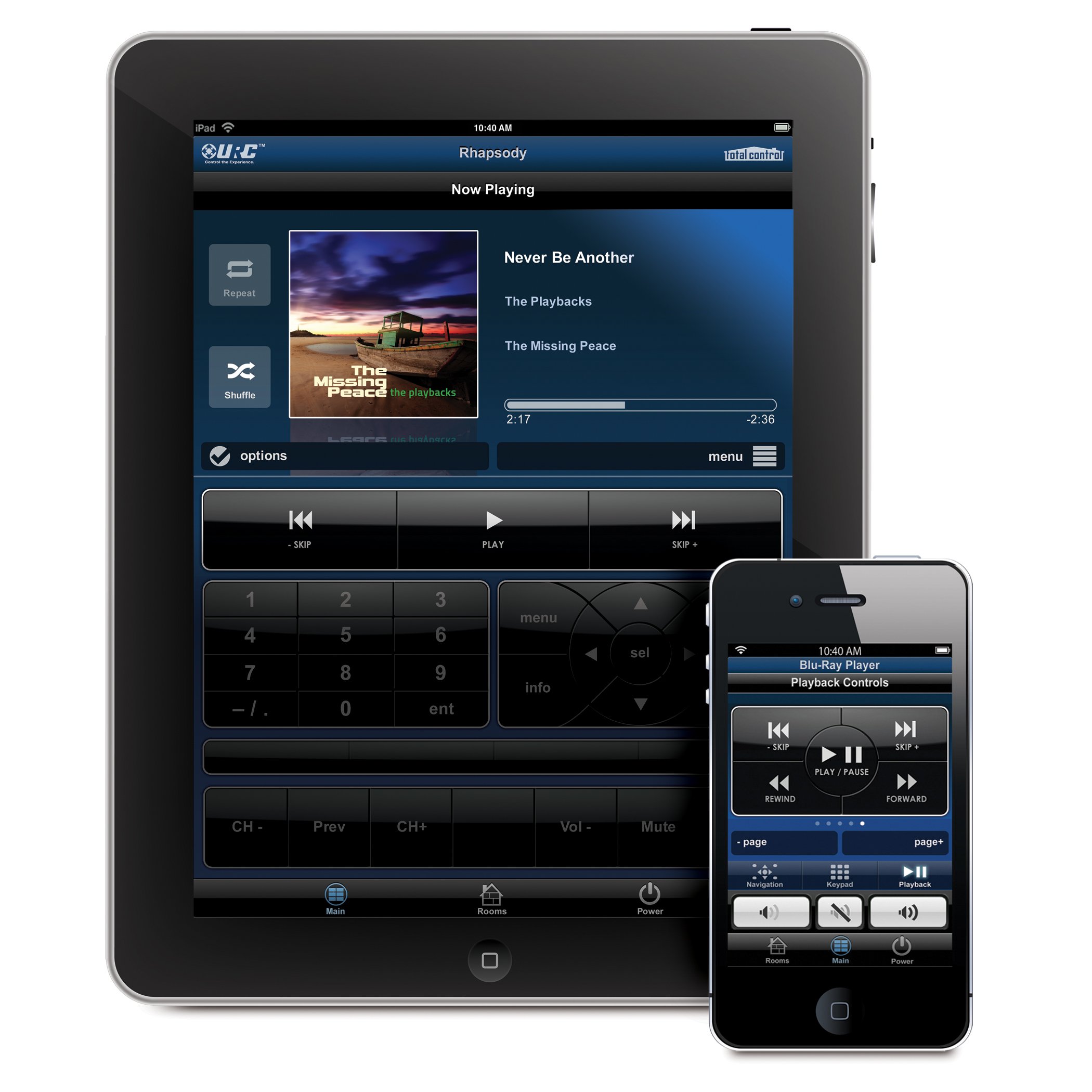 Universal Remote's new structure makes it easier and more affordable than ever to start building your dream smart home system. A major proponent to systems like URC's Total Control is the ability to add new features and zones to your system as your lifestyle changes.  The starter system, now retailing at $899 (plus installation and programming), controls one zone. The one zone system is perfect for people with smaller homes, apartments and condos. Or, for $600 more ($1,499), their three zone system is more suitable for home owners that would want to independently control the settings for multiple rooms.
Their user-friendly apps make it incredible easy to set your home's ambiance to your liking with your smart phone or tablet.
At CEDIA 2014, Serious Audio Video was recognized as one of the nation's premier URC Dealer/Installers. If you're interested in gifting a URC System, or buying one for yourself, contact Serious Audio Video with any of your questions.