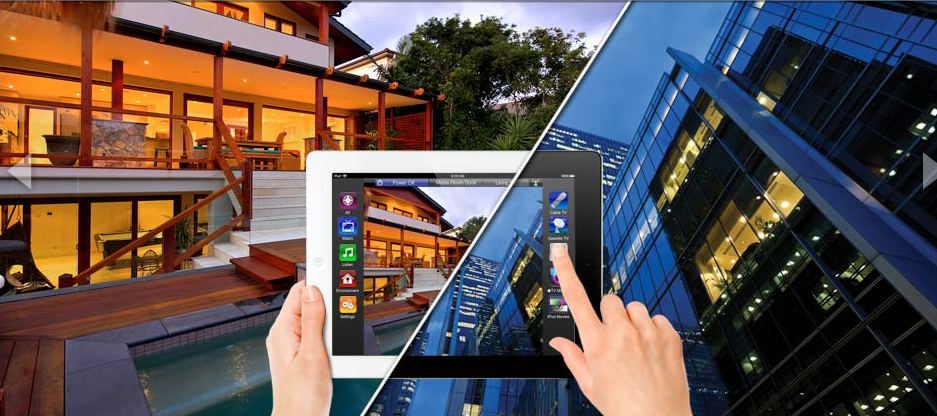 CE Pro reports :
From the day Savant Systems launched its Apple-centric home automation system in 2005 to the time it introduced the TrueImage (formerly "Virtual Control") user interface in 2009, the company has been somewhat of a maverick in the smart-home business.
The latest innovation, demonstrated for the first time at CEDIA Expo 2014, is an app called "Single App Home" that puts more power in the customer's hands, whether they're holding an iOS or Android device.
With the new app, consumers themselves can create and edit schedules and scenes—something that used to require a professional integrator and sometimes a costly truck-roll, which makes the smart-home experience annoying for consumers and surprisingly unprofitable for dealers.
"The key person in the home automation chain is the end consumer," says Tim McInerney, director of product marketing for Savant. "They want – and we want them to have – the best experience possible, which drives more sales for integrators."
Customers can personalize their new scene by simply taking a photo from the very smart phone or tablet they use to control their Savant home automation system.
Say you've just set up the house for a party. You've got the lights set just so, some mellow tunes humming at just the perfect sound level and the temperature set at comfortably cool for a crowd of people.
Press the CAPTURE button to capture that scene for the next soiree. To illustrate the mode, a user might take a picture of the party-ready space, or import an image of a party hat.
Consumers just as easily can schedule scenes based on time of day, day of the week, "celestial" time (dawn, dusk, sunrise, sunset) and other parameters, straight from the simple app. For example: On week days, 30 minutes before sunrise, set the temperature to 72 degrees and ramp up the bedroom lights. (Yes, users can set their own fade rates.)
Read more about The Single App Home on CE Pro.