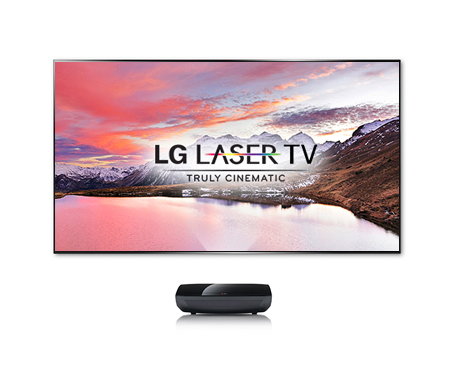 Now Available at Serious Audio Video :
The LG Hecto is a 1080p "short throw" projector capable of projecting one 100″ image or four 50″ images on the lightweight 100″ screen from 22″ away. The laser projection offers a crystal clear cinema quality display with a 10,000,000:1 contrast ratio, promising deep rich blacks and vibrant colors. To get sound quality as impressive as the image, LG offers an additional soundbar and subwoofer external audio solution.
Designed for use in "normal" lighting situations, LG's short throw projector shouldn't lose picture quality when ambient light can't be dimmed or blocked out. LG also claims that the biggest thing to set their projector apart from "regular" projectors is it's energy efficiency and unprecedented 25,000 hour bulb life. Retailing at a suggested $8,000 the LG Hecto comes in at a fraction of the price of other "short throw" projectors, many of which come in 4k.
See more on LG's official site.