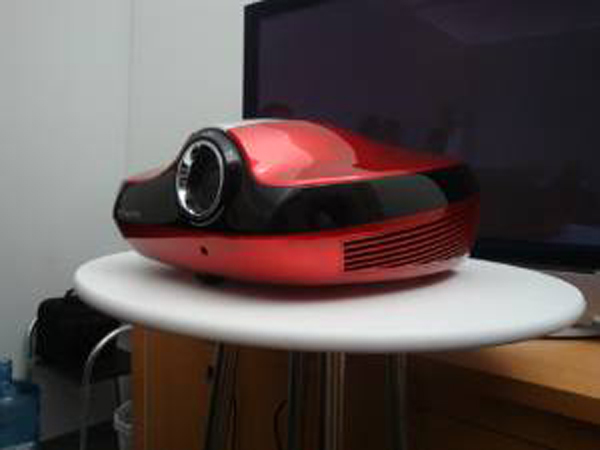 Coming soon!
CE Pro reports :
This might be the biggest collaboration between Italy and China since the days of explorer Marco Polo… and that was 700 years ago.
Pordenone, Italy-based SIM2 Multimedia has joined forces with Shanxi OV-LaserTec of China in the co-development of a compact pure-laser projector. The 1080p unit, which is based on SIM2's ALPHAPATH platform and Shanxi's OV-LaserTec pure-laser despeckle technology, is a breakthrough because it brings laser to home theater in a smaller form factor that does not require the projector to be the size of Toyota Corolla.
"We are delighted to be cooperating with OV-LaserTec, who shares the same strategic vision for quality and innovation as we have," says Maurizio Cini, SIM2's CEO. "We have combined our research and engineering resources to create another first in projection applications, hence delivering a richer and brighter image that will redefine the video experience."
Based on SIM2's ALPHAPATH Light Engine and 3-chip DLP technology, OVLaserTec's RGB-laser light valve and patented speckle reduction solutions, the yet-to-be-named projector solution will deliver a variable output from 3,000 to 20,000 ANSI lumens, expanded color gamut, and lower cost of operation, according to the company. Pricing is underdetermined but rumors are that it will be on the high end around $90,000.
"By cooperating with SIM2 Multimedia, which has always been distinguished by the market for their superior products, we have teamed up with a strong R&D force with comprehensive competence," says Wenhong Gao, the CEO of OVlaserTec. "Our creative engineering team has developed the true RGB laser projectors, bringing the audience the best technology for an experience beyond the current cinema picture quality."
Read more about this product on CEPro.com