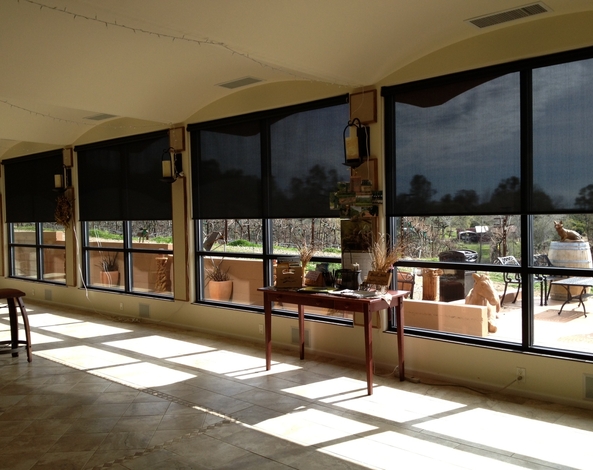 Now Available at Serious Audio Video :
QMotion goes beyond industry standards to reach new heights in innovation.  QMotion's shading systems are designed with both form and function in mind. If there is a new and more effective way of doing things we are going to get our creative minds to work to make it happen.  At QMotion it is more than just developing a window solution, it is about a lifestyle solution.  In constant pursuit of true perfection, we strive for a better way of doing things.  Our mission is for our customers to always come first.
OMotion is the only automated window treatment company in the market offering a patented manual override feature, allowing our products to be operated by hand, remote or a smart device – an industry exclusive.
Our automated roller shades are designed with a built-in safety stop braking system so they do not pass over the top when rising. The benefit of this is both protection of the motorized shade as well as protection of your walls and windows.
Our roller shade bracketing is slim and unobtrusive. This makes our motorized systems more attractive, but also reduces the side light gaps to a minimum of 1/2″ on each side. The smallest in the industry.
Design and decorative options abound in each motorized and non-motorized shade collection.  QMotion's window fashions offer a wide range of colors that are as functional as they are stylish.
And, of course, we believe that silence is among the greatest of QMotion's strengths.
A range of QMotion products are available in the Serious Audio Video showroom, make an appointment and listen for yourself; see the QMotion difference.
[mediagrid cat="642″ filter="0″ r_width="auto"]