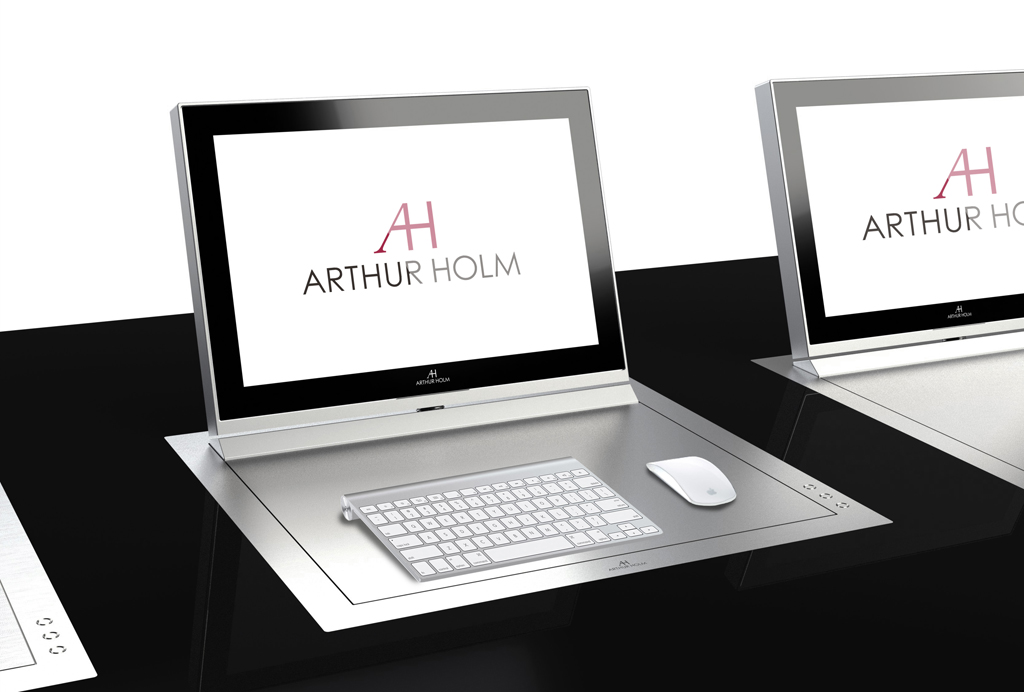 The Arthur Holm brand of innovative professional flat screen display solutions has been manufactured by Albiral Display Solutions since 2008.  Albiral has over 40 years of experience and has produced video walls, broadcast displays, and video displays for the last 15 years.
Arthur Holm is a leading European brand of state of the art motorized, retractable and stationary monitors whose designs are based on high end quality materials and cutting edge technology. Arthur Holm's product range is 100 % customizable and comprises retractable monitors, foldable, unfold-able, rotatable, single and double face, design wall-integration screens, multimedia kiosks and information totems and the company's latest innovation, a universal motorized lift system for "gooseneck" microphones.
All  products are remotely accessible providing the best level of service and flexibility. Our selection of unique, elegant, versatile, space optimizing, energy efficient and ergonomic products are being used in the most prestigious meeting rooms, conference rooms, boardrooms, reception areas, auditorium, congresses, parliaments, senates, institutions and design hotels throughout the world
See the full line of Arthur Holm products on their official website.