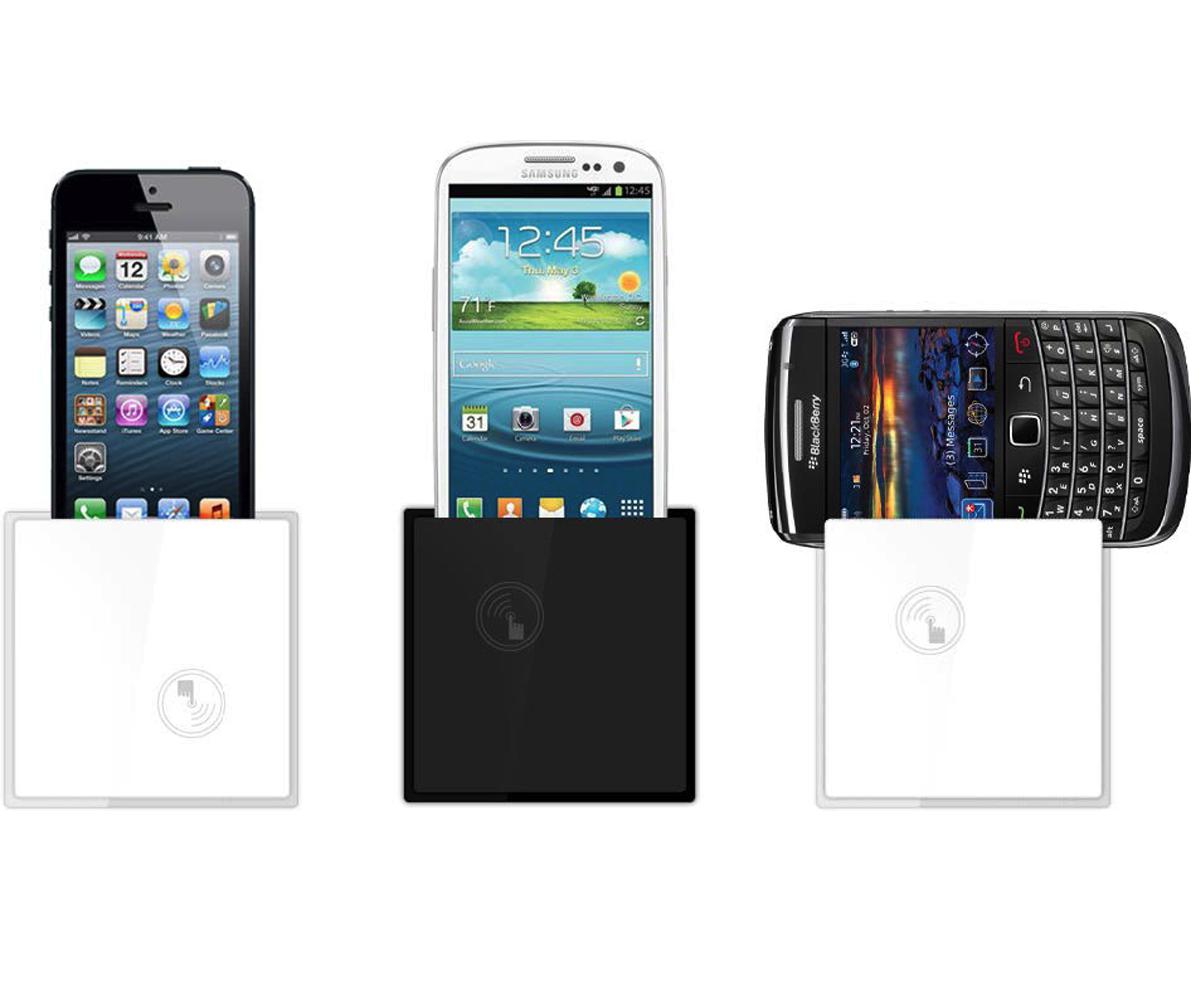 What is uniDock?
uniDock is a universal, wireless charger for practically all mobile devices. Whether for Apple Lightning, Micro-USB or USB-A 2.0, you choose your connector with a simple turn.uniDock is made for a standard single-gang wall box and operates on AC power.
uniDock is a universal phone charger including Apple Lightning, Micro-USB and USB connector
uniDock is available in black and silver anodized aluminum
uniDock includes a back plate in matching colors
iRoom's iBezel
The highly anticipated iBezel will begin shipping this month. iBezel is an exciting new product from iRoom. Think of a next generation iPad Dock with a programmable keypad integrated into the frame. The applications are endless. iBezel will increase the versatility of your system, while decreasing the number of interfaces installed.