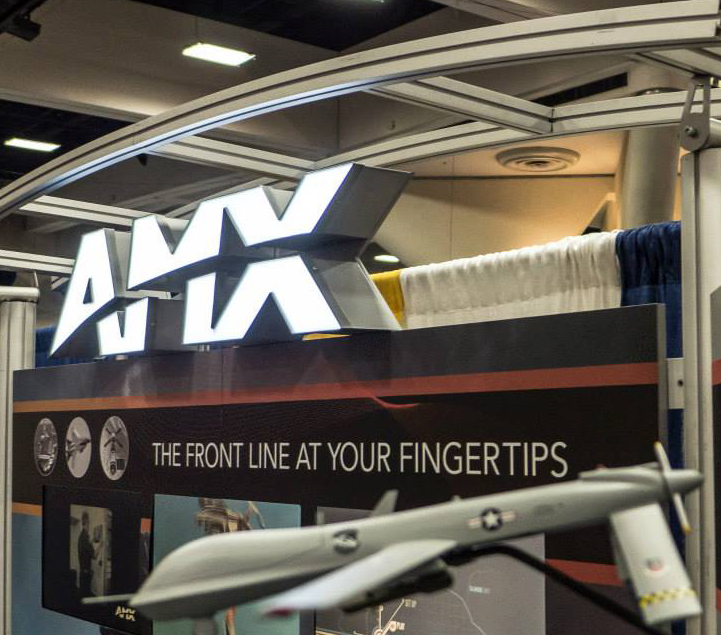 The AMX mission is SIMPLE. Solutions that Intelligently Manage People's Lives & Environments. AMX simplifies the implementation, maintenance, and use of technology to create Effective Environments.
See how our comprehensive solutions in Command, Control, Communications and Conserve help government customers achieve their goals through our innovative product offerings.
Command – Information is key and through our Command solutions, users are in in charge of commanding what they want to see, how they want to see it and controlling the content with just a touch.
Our Command solutions provide:
Advanced room control systems for more efficient meetings, which saves set-up time
The ability to utilize collaborative technologies more easily, which also reduces travel costs
Offers users the ability to display complex data from up to four sources, simultaneously for robust collaboration and analysis
Remote access, monitoring and control of building assets through AMX mobile device applications while on the go
A sleek, modular cable connection system that meets the diverse connection requirements of meeting room visitors
Control – The perfect collaborative environment begins with efficient, behind-the-scenes management of all your AV sources. AMX's Enova DVX All-In-One Presentation Switchers come in several configurations and sizes to seamlessly manage all your information sources so that you can send the information you want to a variety of AV and data endpoints including displays, speakers and laptops – whether they're across the table or on the other side of the globe.
Our Control solutions provide:
An all-in-one solution that replaces the need for multiple disparate components and equipment, allowing installers to save time and effort in configuring and programming.
A cloud-based software tool that offers technicians the ability to easily configure a complete AMX system in less than an hour.
Communications – Situational awareness is essential to the safety and security in many installations and buildings. Communicating vital information through digital signage solutions or intercom-enabled touch panels fosters a collaborative and communicative environment.
Our Communications solutions provide:
Various options for affordable and user-friendly digital signage
Integrated controllers that connect a wide variety of devices for powerful control
Conserve – Today's buildings and facilities incorporate an astonishing array of systems and technologies. In most cases, these systems are deployed, operated, and managed independently of one another. As more and more of these systems are introduced, the opportunities for system conflicts, user confusion, and mismanagement grow exponentially. To get the utmost value from these systems, a comprehensive, easy-to-understand-and-use control and management system is essential.
Our Conserve solutions:
Contribute to the ability to achieve federal, state, local and military green mandates
Improve facilities to lower operational costs
Contribute to the ability to achieve LEED building certification
Offer remote access, monitoring, management and control of devices
Promote resource conservation and sustainability