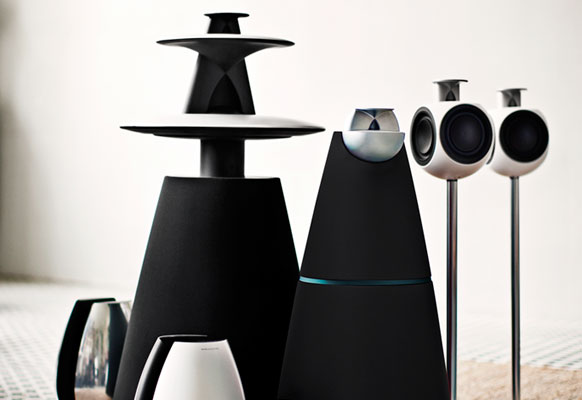 Bang & Olufsen strives to enhance your living space by seamlessly integrating your systems and your home. All B&O products belong to a proud legacy of design and engineering. A statement of timeless excellence that ensures that each new generation is as compatible with the past, as it is the future.
B&O products blend seamlessly with all your available intelligent systems. With just one touch of your remote you can create unique moods to match your daily activity: a simplicity that soon becomes so addictive you'll wonder how you ever lived without it.
A welcome home
Imagine a home that welcomes you the minute you step through the door. After keying in the alarm code the lights turn on, the curtains glide open and your favorite music starts to play while the thermostat automatically adjusts to your preferred temperature.
This is the power of Bang & Olufsen home integration. Virtually everything you own is yours to control. All, at the touch of a button.
Set the scene
Surroundings are just as important as the activity itself.
Set the perfect scene with just a touch of your remote. "Cinema" setting dims your lights and starts your movie, intensifying the sound to sharpen the senses. "Good Morning" opens the curtains, turns your lights on and tunes the radio to your favorite station, while the coffee machine brews up a fresh cup to welcome you out of bed.
Add any device, regardless of brand
Connect and integrate your Apple TV, Blu-ray disc player or PS3. Bang & Olufsen integrates seamlessly with your favorite products, many of which are easily controlled from your Beo4, Beo6, iPhone or iPad.
Integrate any home automation system
With Bang & Olufsen Home Integration, you get a solid technological support base.Through the years, B&O formed strong partnerships with well-respected home automation experts such as Lutron, Busch-Jaeger, LK Schneider, Crestron and many more.
Connect any screen or projector
You can easily include other screens and projectors as part of your Bang & Olufsen solution. If sound and video integration is your main priority, the BeoSystem 4 video engine allows you to connect any projector or screen.