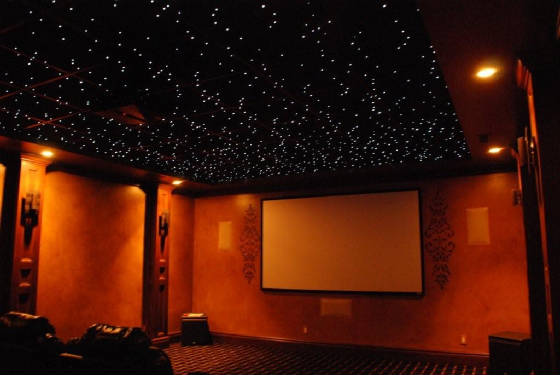 Now available at Serious Audio Video :
Astrolite Integrated Star Ceilings use patented technology to take all star ceilings to the next level. No more banging nails or sloppily forcing fiber through dry wall. Our plug-and-play Panel Systems installs seamlessly. With premium acoustic materials and our exclusive LED technology, Star Ceiling Panels offer the best quality for the best value.
In addition, we are proud to offer both a 2×2 lay-in ceiling tile for traditional grid applications, along with a panel that gets directly mounted to drywall and ceilings.
Product Highlights:
• 24″ x 24″ for Lay-In Grid Application
• 24″ x 24″, 30″ x 30″, and 48″ x 48″ Panels for Direct-Mount Installations
• 2″ Fiberglass panels give you a >1.0 NRC rating
• Low voltage light source = Low Power Consumption, Virtually No Heat, and Very Long Life
• Patent pending solid-state Star Engine embedded in every panel.