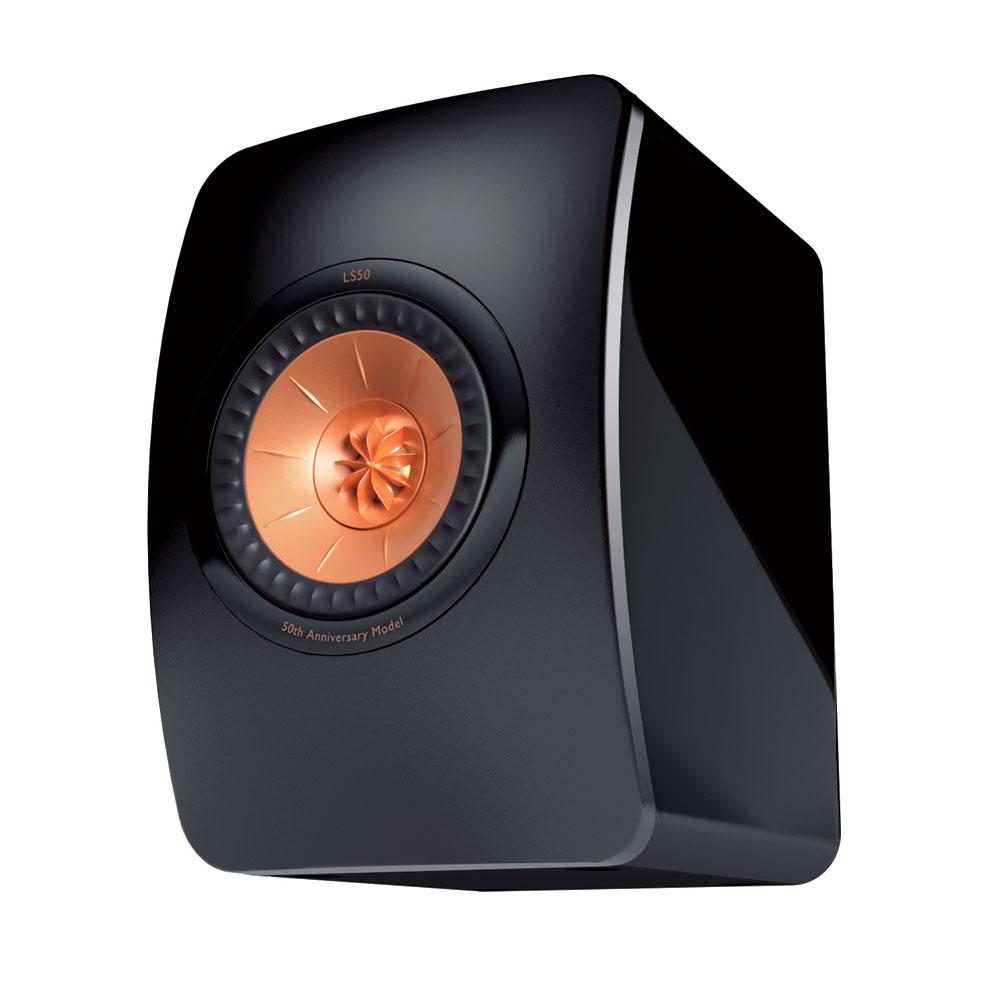 The Kef LS 50 commemorates Kef's 50'th anniversary and it's partnership with the BBC.
From WhatHiFi's Website :
In our experience, Anniversary products tend to be either high-end mega-money statements to show just what the company is capable of, or distinctly retro to show where it started. KEF's new LS50 is neither.
The marketing blurb goes on about connections to the fabled BBC LS3/5a mini monitor (which used KEF drive units), but the fact is that there's little technical substance to link the two.
That shouldn't matter – the LS50 remains a blindingly good speaker for the money.
Specs
The drive unit complement is the latest evolution of KEF's trademark Uni-Q array. The Uni-Q may look like a single unit, but it's really a 25mm aluminium dome tweeter in the centre of a 13cm magnesium/aluminium–coned mid/bass. The idea is to improve the way the speaker disperses sound and help integration.
Sound
Given a little space to breathe and mounted on a pair of solid stands these monitors sound terrific. The first thing that strikes us is the quality of the bass performance.
Verdict
Of course, the LS50's innate transparency means that any flaws in the partnering kit will be apparent. But get it right and you have what is one of the best standmounters below £1000, and easily one of KEF's most musical efforts in years.
That's the way to celebrate half a century.
[mediagrid cat="351″ filter="0″ r_width="auto"]