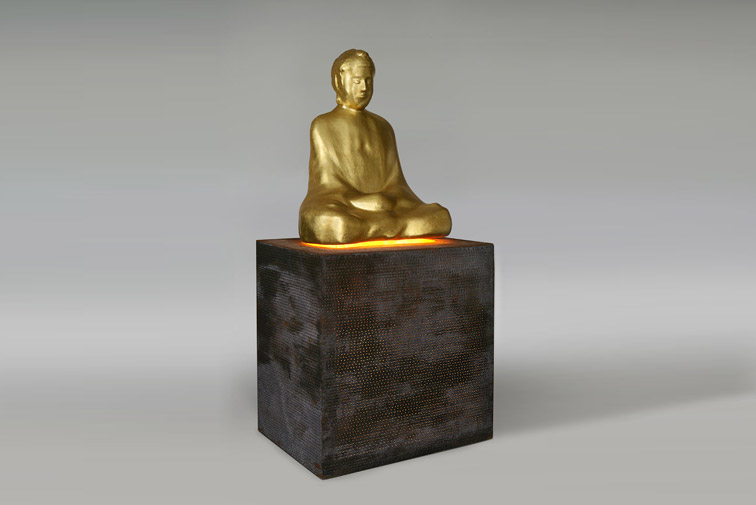 Ton Art is a collaborative undertaking by artists, designers and craftspeople under the guidance of Frank Burgel, a German-born designer, photographer, art collector and entrepreneur. Their hand sculpted lighting & speaker displays are sights to be seen.
Plint & Chintz says :
 TON Art, LLC | Like the monumental carved figures on Easter Island, their sculpture is dreamlike and inexplicable. Their handcrafted works made from a range of materials, often including light sources and 23k gold, evoke organic forms and radiate warm glows. Whether free-standing or wall-mounted, they draw attention.
See the Ton Art Collection