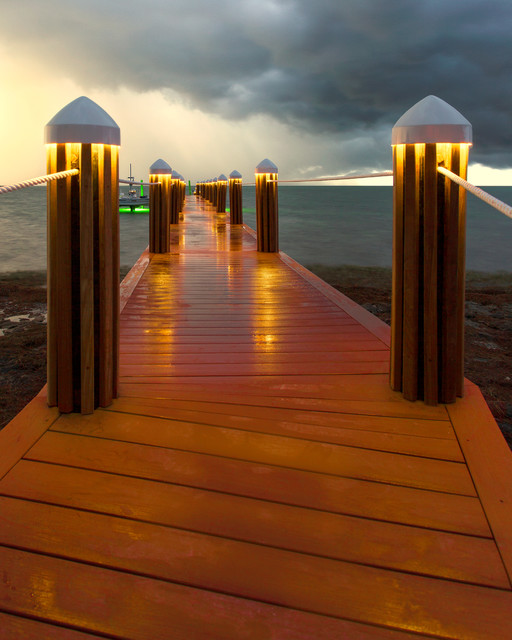 Born in the Florida Keys… Coastal Source is the brainchild of the D'Ascanio brothers, Tony, Franco and Amedeo. Their company, D'Asign Source, designs and builds waterfront estate properties. With more than 50 years of experience the D'Ascanio brothers have had countless encounters with products boasting lifetime warranties and claiming to be rust-proof, marine quality and 100% corrosion resistant… yet deteriorated in the harsh, coastal environment. Often quickly.
The D'Ascanio brothers had to do better for their demanding clientele. Starting in the 1970′s they began to design and manufacture truly weather-proof outdoor speakers and audio systems. They also experimented by incorporating exotic materials into concrete molds to arrive at more durable architectural elements and features to adorn the custom homes they were building. These experiments led to the design of new materials and technologies they continue to incorporate into the properties they build. Their goal? To produce the ultimate turn-key, low-maintenance coastal home.
In the late 1980′s the Keys and Caribbean experienced a cyclical increase in storm activity. This weather phenomenon caused salt damage and corrosion to accelerate. This damage was very obvious on exterior fixtures and especially so on plants and landscapes. So, the D'Ascanios set out to find a better way. In the years that followed they tracked every detail regarding palms and plants living in coastal conditions. This research offered tremendous insight to plants that are more salt, drought and storm tolerant. In 1995 they opened a nursery, D'Asign Source Botanicals. Today, their nursery is internationally known for its unusually hardy and beautiful coastal specimen plants.
2011 marks the year Coastal Source finally opens to the public. Their comprehensive line of products includes light fixtures, ceiling fans, door hardware, outdoor cooking and audio video entertainment components.
So go ahead…join us in Defying the Elements with Coastal Source!
Coastal Source landscape light fixtures are made completely of brass. Right down to the nuts, bolts and stake.
Coastal Source landscape light fixtures are 100% sealed to keep out moisture, corrosion, debris and bugs.
Light bulbs eventually burn out and have to be replaced. The typical landscape light is so corroded within a matter of months that it cannot be opened. Not only do you need a new light bulb, you need an entirely new fixture. Not anymore.
Exclusive patented 

Coastal Connector

.
Coastal Source landscape lights feature a fixed socket with mounting clips.
From spot to flood, Coastal Source landscape lights are uniquely designed to provide maximum adjustability.
Multiple O-rings provide a barrier to stop water, debris, bugs and other elements from getting inside the light fixture.
Convex glass quickly dispels water and debris.
Innovative drain allows water to run off the lens quickly.
Standard or LED.
Full system warranty—from the transformer through to the last fixture.
Best of all, you aren't throwing away a light fixture or entire system every few years. You are doing the earth and your wallet a huge favor.
Patented Landscape Lighting System
The popularity of outdoor living has brought a new focus to outdoor lighting. Creating areas outside your home to enjoy by yourself or with loved ones adds to the livable square footage of your property. Deciding to add landscape lighting to your home is an investment in pleasure, safety and curb appeal.
Patented Outdoor Audio System
QUALITY SOUND is much different than just sound. Why should beautiful sound be confined to your home? Whether controlled from your smartphone or integrated into your existing home audio system, Coastal Source Outdoor Audio products can be tailored to fit your outdoor environment.
Patented Waterfront Lighting System
Coastal Source Dock Lights take waterfront lighting to the next level. The subtle illumination they emit makes your dock, seawall or pier more beautiful, safe, and secure.
"Once my Coastal Source dock lighting came on, my neighbors instantly had dock envy!"
– Chip Davis, President, American Gramaphone Records
Architectural Lighting
Coastal Source Architectural Lighting combines beauty with Made in the USA durability. Solid brass construction coupled with living finishes creates a fixture that will provide maintenance free enjoyment and beautify your home for years to come. Each fixture is available in four configurations for easy mounting.