Introducing Dimension from Focal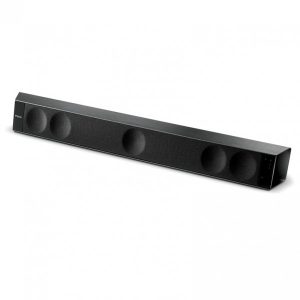 Not all of our clients are able to install speakers that will give them a high quality home theater experience. Focal's new soundbar, Dimension, is ultra thin and easy to hang from a wall or TV stand.
Most soundbars try to seduce consumers by combining a compact design with adequate sound power, even if it means forsaking clarity and neutrality of dialogues. Dimension distinguishes itself thanks to its acoustic approach and goes further providing flat screens with real power, excellent audio quality and a perfect integration.
With touch screen controls and optional base that doubles as a TV stand, Dimension is a versatile solution for urban living.
FULLY IMMERSIVE 5.1 SURROUND SOUND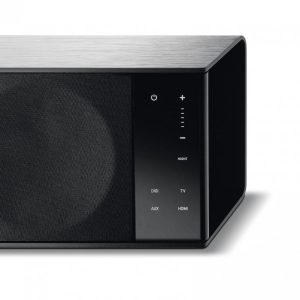 Dimension offers a high-definition multichannel digital surround sound for your Home-Cinema sessions thanks to its surround management system and its wide soundstage of more than 4m. Thanks to its optional subwoofer, Dimension Sub, it benefits from a sixth channel for a true 5.1 experience.

INNOVATIVE ACOUSTICS
The five ultra-flat patented speaker drivers from the very new Focal sound bar are identical for an optimal timbre coherenceover the whole listening area, and their high efficiency provides an amazing definition of your dialogues and of the slightest details of your films.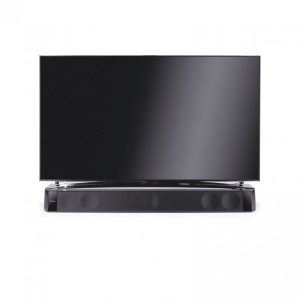 PERFECTLY INTEGRATED
Easy to use, with its small thickness of 65mm, Dimension is ultra-thin and designed for modern screens. It can easily be fitted to a wall or on a TV cabinet. Dimension Sub is acting as a true sound plate for your TV.