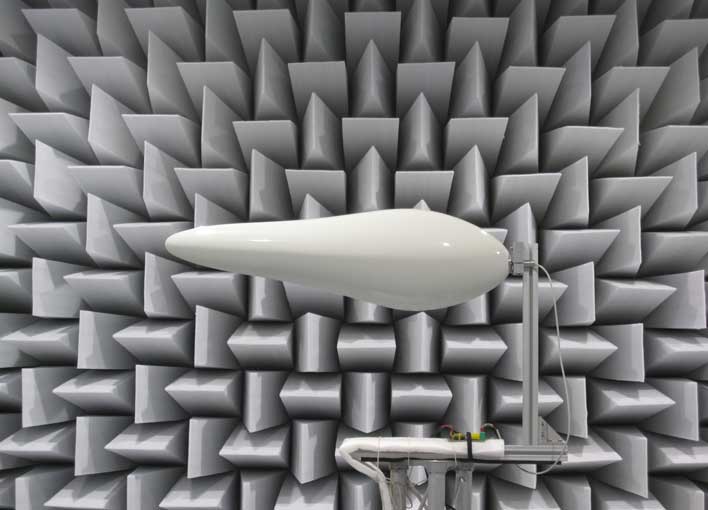 Combining unparalleled expertise in design and innovation, AS offers a wide range of stunning loudspeakers, designed as real pieces of art to reproduce sound in the most natural way and create mesmerizing experiences to the senses. Part of B&C Speaker Group  (certification UNI EN ISO 9001), one of the largest and most prestigious professional loudspeaker transducer manufacturers in the world, Architettura Sonora designs and manufactures its speakers "in-house" according to the needs of each sound module, guaranteeing the excellence of its products to its prestigious clientele around the world. We have been collaborating with various landscape architects who were interested in our multi-sensory and immersive approach to sound and nature… designers who always wanted to add the sound component to their project, but they never found on the market any product that could satisfy them, in terms of quality of sound, design and materiality, and now they can!
The sound modules really sound amazing, to give you an idea Andrea Bocelli fell in love with the sound and we installed a sonic garden with 14 AS sound modules in his villa in Tuscany. We are also working on the sonorization of the park of the Puccini Theater, where the Festival Pucciniano takes place, so both examples of very high level sound expectations.
Influenced by the beauty of the Tuscan landscape where stone, earth, nature, architecture and people all somehow flow together, the multidisciplinary A.S. team could shape technology into seductive and beautiful forms, characterized by wonderful tactile qualities rarely associated with speaker design.
The orchestration of the different sound modules of the A.S. collection, various in terms of shapes, directionality and materials, recreate a natural pattern of sound enveloping the listener in a pure sensorial and immersive delight. If you close your eyes it is hard to believe that you are not listening to natural sound or to a live performance, it is a matter of well-being, of pure pleasure.